St. Croix Rent A Villa

Villa Madeleine
Vacation Villa
Condos

Each villa stands alone with private pool & deck. All are fully equipped, graciously decorated with beach access and activities nearby.
ST. CROIX
Car Rental Rates

You do not need to be reserving a St. Croix villa from our site to reserve your vehicle through us. We are happy to assist in your planning! Vehicles reserved through us will be at the airport for your arrival - see the form below.
If you are arriving by SEAPLANE see the second form for vehicle choices!
Drivers to be 25 yrs or older; have major credit card (NO debit cards accepted) & valid drivers license.
The below rates are subject to change

* Please be advised in addition to the rental rate there is a $2 daily surcharge per vehicle paid to the V.I. Bureau of Internal Revenue.*
Description

*Weekly
OFF-
SEASON
April 21 - Dec. 14
*Weekly
SEASON
Dec. 15 - April 20
Insurance *

Select
Vehicle

Cavalier
4dr, A/C, Am/Fm, CD or Cassette
$252.00
$288.00
Taurus
4 dr., A/C, Am/Fm
$288.00
$300.00
Jeep Wrangler
2dr, Soft Top, 4x4, Am/Fm, Cassette
$312.00
$342.00
Jeep Liberty
Sport Utility
$342.00
$372.00
Chevy Venture
Minivan, A/C, Am/Fm, Cassette
7 passenger, Power Group
$390.00
$420.00
* Please be advised in addition to the rental rate there is a $2 daily surcharge per vehicle paid to the V.I. Bureau of Internal Revenue.*
| | |
| --- | --- |
| * Name: | |
| * Email: | |
| * Confirm Your Email: | |
| *Date of Arrival: | |
| *Date of Departure: | |
| *Arrival Time with Airline & Flight #: | |
| *Where are you staying on island: | |
| *Your daytime phone number: | |
| Your evening phone number: | |
| * Who is your condo/villa reserved with? (Name of company/person) | |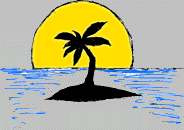 You will receive a car company "check in" form to be completed and faxed back in order for your reservation to be confirmed. We are acting as your agent in reserving your vehicle and are not the owners or employees of the various car companies. No payment is due us; you will pay the car company directly by credit card when you arrive on island.

If you have any questions call us at 800 533-6863.

<!****>


All rates subject to change at the car companies discretion.

<!****>

Back to the Villa Rental Home Page